Your prayers are urgently requested for translator Päivi Räsänen in Finland. Päivi, who is a Christian medical doctor and a member of the Finnish Parliament (Christian Democrats), is being investigated for "incitement to hatred" for her work on a 2004 publication supported by LHF, concerning Christian marriage and homosexuality.
"[This is] a Preliminary Investigation of a pamphlet I wrote in 2004," writes Päivi. "Not only was I interrogated by the police for four hours last Friday regarding my Twitter account, but now I am facing further interrogations."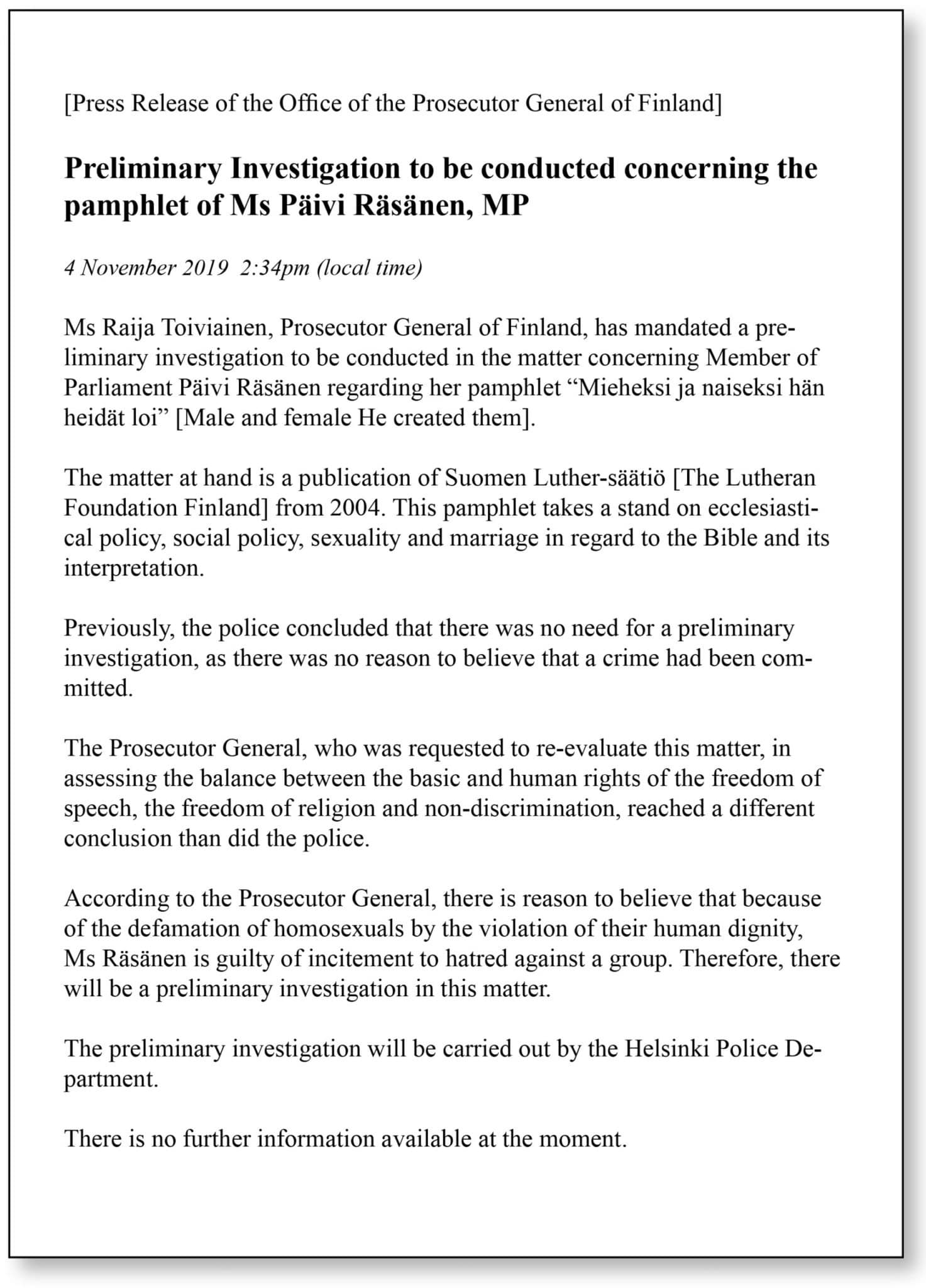 "Police investigations concern not only Päivi who wrote it, but also the Lutheran Foundation – Finland, which published it," said Rev. Juhana Pohjola, coordinator of the Finnish translation projects.
(To read an English translation of the pamphlet Male and Female He Created Them, click here.)
Finnish police also interrogated Rev. Pohjola for five hours in February regarding his work on the pamphlet. "I'm suspected (as the editor of the pamphlet) of spreading hate material," he said. In such difficult circumstances, faith in Christ, firmly founded in the Word, provides comfort and strength.
Sharing the Gospel while doors are still open
As LHF nears its 27th anniversary, situations like this illustrate why the Lutheran Heritage Foundation was first founded: to share the Good News of our Savior, Jesus Christ, while doors are open.
Once those doors to Christianity close, the printed Word becomes essential. Books, translated into the languages of the people, pass from parent to child to grandchild, preserving the faith for generations.
Please, prayerfully consider how you can help provide this foundation of Lutheranism for years to come.
God instructed Joseph to take care of his little family, but the path God set for him was unexpected. It led first to Bethlehem, then...