In South Sudan, where there are only 66 ordained pastors to serve nearly 200 congregations in the Evangelical Lutheran Church in South Sudan/Sudan (ELCSS/S), a new class of 25 students has begun their seminary studies.
Rev. Robert Rahn, founder of the Lutheran Heritage Foundation, traveled to the town of Yambio, South Sudan to preach at the seminary's opening service on Jan. 7. Rev. Bernie Lutz (pictured above) and his wife, Ellie, were also there and will teach the seminarians' first set of classes on "Law and Gospel" and "Biblical Geography." The students will benefit from 23 suitcases of theological books, including the Concordia Self-Study Bible and Book of Concord, the men brought with them from the United States.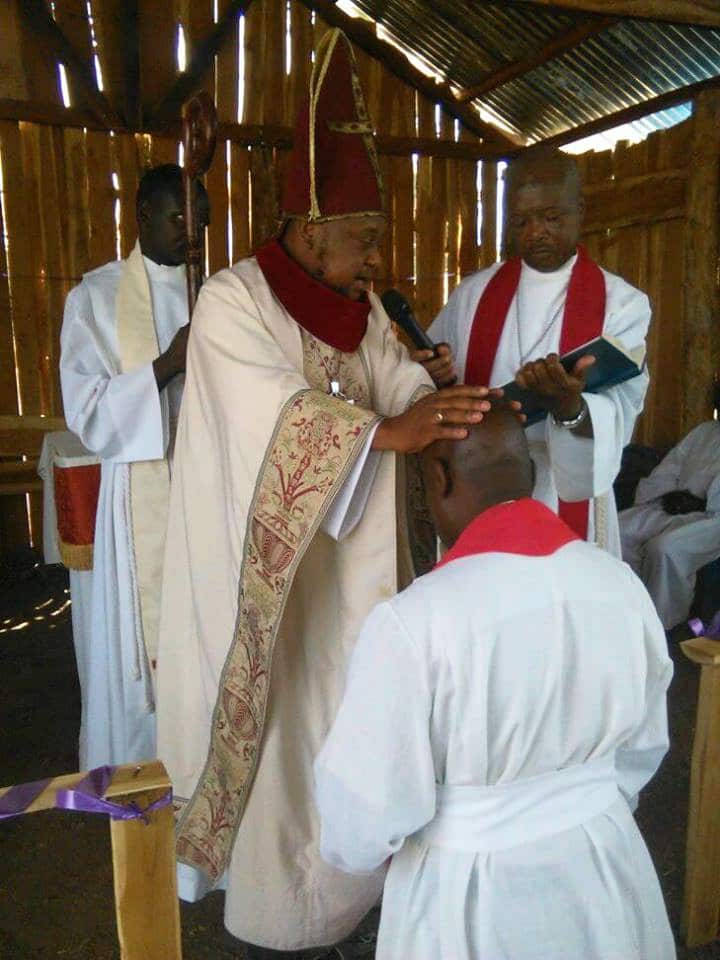 "As you can see, the vineyard is big but the workers are few!" exclaimed Rev. Peter Anibati, bishop of the ELCSS/S. "As a church, we are very excited about the new class of 30 men because we need more pastors in the fields. Many of our congregations go for months without the Sacraments due to lack of pastors. The ELCSS/S continues to grow, and so does the need for pastors."
A long outdoor procession led to the opening service, which was also attended by South Sudan's governor and the ministers of education and health.
In his sermon, Rev. Rahn referenced the visit of the Magi. To a church filled mainly with subsistence farmers, Rev. Rahn preached that "one of the great lessons of the Epiphany story is that Jesus came for the poor, lowly, destitute, discouraged, hopeless people of the day. He came for the common people. He came for the sinner. He came for you and me."
Recalling that the ELCSS/S began when LHF sent five Small Catechisms and a Book of Concord to Sudan back in 1993, Bishop Abia said, "LHF has been the principal supporter of the ELCSS/S ministry for what will be our 25th year in 2018. Without LHF's help, the ELCSS/S would not exist as it is today."
"It's been truly breath-taking to make this visit to a church that is on the move," reflected Rev. Rahn. "It's been so refreshing to see so many improvements and additions made to the facilities under Bishop Abia's very capable leadership this past year. It's a privilege and a joy to work with a church that shows this kind of strength and vitality, this kind of forward-looking zeal and enthusiasm!"
If you are an LCMS pastor (retired or currently serving) and are interested in serving as a 3-week volunteer instructor at the Concordia Lutheran Institute for the Holy Ministry in South Sudan, please email Rev. Rahn.
Only with your help can this important work continue. Prayerfully consider how you can help support LHF projects.
Throughout the 2022-2023 school year, the students' mission offerings added up. Fifty cents here, a few dollars there... and soon the gifts from dozens of...