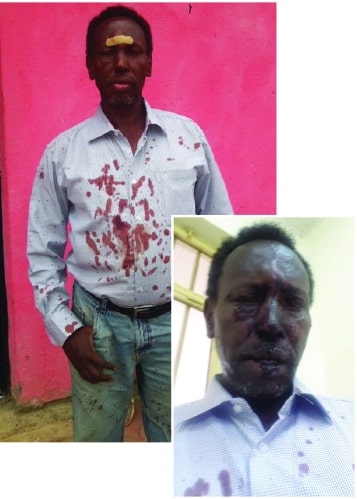 Rev. Mohamed Gurhan, LHF's translator for Somalia, has suffered a physical attack. He writes [with some details omitted for his protection]:
"Dear brothers in the Lord, on Sept. 27, I went to [the city] for a court decision related to my property against two Islamist mullahs (teachers). On October 3, the court reached a verdict in favor of me. Around noon when I left the courthouse, a mob of mullahs attacked me with stones and wounded me severely. I lost a lot of blood and was hospitalized for three days.
"The mullahs are not repentant. Today, each of them was sentenced to two years of prison. Although I recovered and feel much better than the last four weeks, still I sometimes feel dizziness and get tired. The property was being used as a safe house to accommodate those who have run away from persecution and are in need of temporary shelter. Currently there is one family and a single man. The Islamists' intention, which is to eliminate Christian Somalis from the city, made the property one of their first targets.
"Please pray for my health and the safety of the believers in [this city]."
Only with your help can Rev. Gurhan's important work continue. Prayerfully consider how you can help support LHF projects.
Night was falling, and young Kitwana was nervous. Where would he sleep tonight, his first night on his own? He rubbed his eyes, recalling the...