It was 1979. "Do we live for today, or do we live for tomorrow?" Doua Xiong's father asked himself, as he planned his family's treacherous journey across Laos' steep terrain, through narrow river valleys and dense bamboo forests, and ultimately across the Mekong River, into the safety of Thailand's refugee camps.
Like thousands of other Hmong soldiers who had fought alongside American forces in the Vietnam War, Doua's father faced a near-certain fate if they stayed in Laos after the U.S. withdrawal: death. And so with their relatives, the Xiong family gathered what little possessions they had and made the dangerous journey into Thailand, where they lived in the refugee camp for eight years before coming to America.
Today, more than 300,000 Hmong call America their home, with most settling in California, Minnesota and Wisconsin. Many still embrace their old religious traditions of animism and shamanism, and still others are atheist.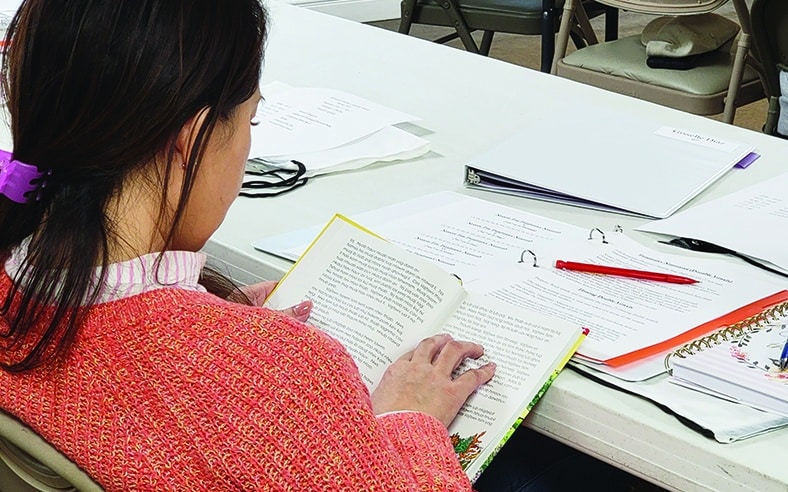 But some have been introduced to the Savior, Jesus Christ – including Doua, who is now an LCMS pastor. Rev. Xiong and his wife, Sue, are committed to sharing the Good News with Hmong people in the United States, and they've found a unique way to do so: a Hmong language school, run out of their LCMS congregations in Merced and Fresno, California.
"I was nine years old when we came to the United States, and so my generation has easily blended into the American culture," Rev. Xiong reflected. "But we are still connected to the older generation as we transition to the new generations, and we want to connect both groups of people together. While we now grow up speaking English, Hmong immigrants want their kids to learn their language, so they can talk to their grandmas and grandpas."
Recognizing this desire and opportunity, LHF's former Hmong translator Rev. Dr. Kou Seying (now deceased) started a Hmong language school, and then-Vicar Xiong and his wife learned from him. Today, their Hmong classes have 35 students ranging from pre-K to college age.
And their textbooks? LHF's White and Blue Hmong translations of A Child's Garden of Bible Stories.
"The students are from the community; most are not Christian yet," said Rev. Xiong. "But we are planting the seeds of faith. In our classrooms, we read a Bible lesson in Hmong, perhaps about how God created the world. The goal is that when they go home, the parent will ask, 'What did you learn today?' So we are accomplishing two things: teaching the language and telling how God sent Jesus to be our Redeemer."
God instructed Joseph to take care of his little family, but the path God set for him was unexpected. It led first to Bethlehem, then...