In August, the Evangelical Lutheran Church of Ghana (ELCG) celebrated its 60th anniversary, and an important highlight of that celebration was the dedication and distribution of new LHF publications in five Ghanaian languages.More than 700 people participated in the celebration, marking the birth of the ELCG in 1959.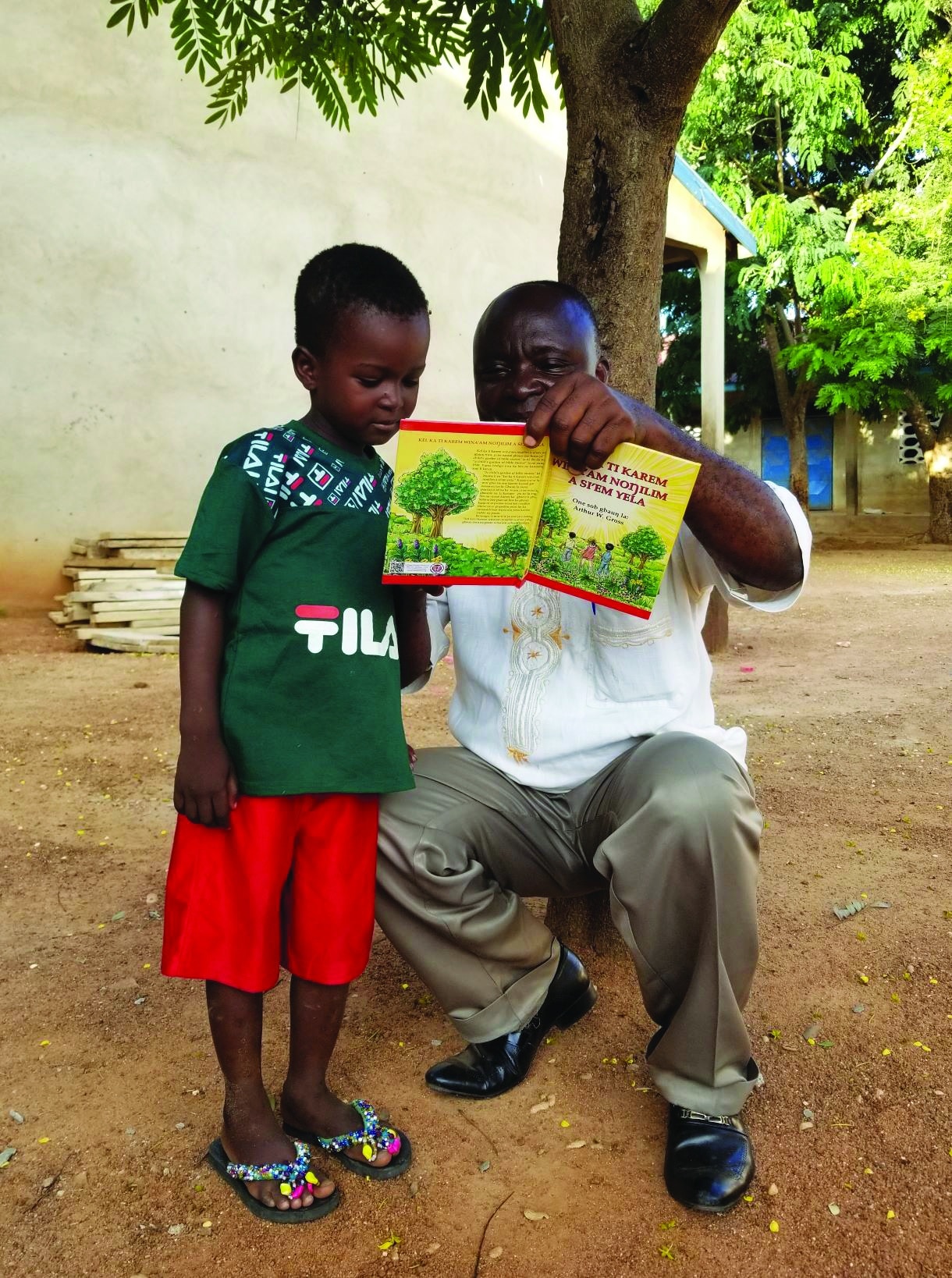 "Real Lutheran missionary efforts began in Ghana in 1957 in the city of Accra," explained Rev. Joseph Minnow Bart-Plange, ELCG general secretary. A pastor in the African Methodist Episcopal Church "saw the Martin Luther film and came to realize that he was a Lutheran!"
Since then, the ELCG has grown to more than 6,500 people, but the Church has lacked one good thing: the books of our Lutheran faith, translated into their languages.
More than 250 languages are spoken throughout Ghana, but up until the past month, LHF had only published in two of them: Kusaal and Konkomba. LHF's work to translate the Jesus Never Fails devotional booklet into those languages and Ewe, Fante and Twi has pioneered Lutheran translatin in those tongues. Other projects are now underway, including A Child's Garden of Bible Stories, Luther's Small Catechism, Worship Book, portions of the Book of Concord and more.
"People like the Jesus Never Fails booklet because the title alone gives hope," explained Rev. Dr. Nicholas Salifu, LHF's project coordinator in Ghana. "The message is very clear. People will fail us: parents, children, politicians, chiefs, close friends, government, pastors, Muslim leaders, soothsayers, the idols people worship, etc. The message about why Jesus never fails, as read from the Scriptures, gives people hope." Order your English copy here.
Only with your help can this important work continue. Prayerfully consider how you can help support LHF projects.
Throughout the 2022-2023 school year, the students' mission offerings added up. Fifty cents here, a few dollars there... and soon the gifts from dozens of...