Fear: It's a word that comes up again and again when former Muslims, Buddhists or Hindus speak about their former religions. Fear of ghosts. Fear of angry gods. Fear of never doing enough to earn eternal reward.
But all that changes when someone tells them about Jesus Christ.
AS AN LWML MEMBER, YOU'VE BEEN THAT "SOMEONE."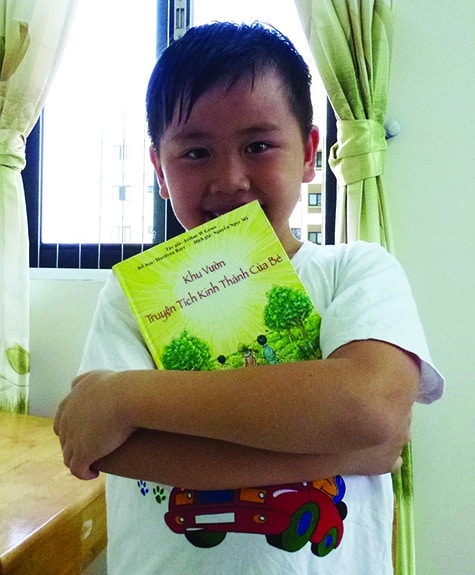 At the 2013, 2017 and 2020 national conventions, LWML members voted to adopt two Lutheran Heritage Foundation (LHF) mission projects. Through your national LWML mission mites, you have assisted LHF in translating and printing thousands of Bible storybooks and Luther's Small Catechism for children and families around the world.
In the pages of these books, children lost in spiritual darkness have seen the Light of the Savior. As parents have read the books, translated into a language they can understand, the Holy Spirit has called them to faith – and peace – in Christ Jesus.
SHARE THE MESSAGE OF "JESUS SAVED ME"
At your next society or zone meeting, present LHF's "Jesus Saved Me" program to tell the women how their mission mites are being used by LHF to spread the Gospel to all four corners of the world! "Jesus Saved Me" shares the personal stories of:
Rev. Samuel Thompson, a Lutheran pastor sharing the Gospel with Hindus in India
Rev. Ted NaThalang, born into a Buddhist family in Thailand before his stepfather introduced him to Jesus.
Rev. Nicholas Salifu, a practicing Muslim for years before he heard the Good News and became a Lutheran pastor
the power of God's Word and how LHF is using your LWML mites to help these pastors in their ministries
YOU CAN TELL YOUR LWML GROUP ABOUT THIS EXCITING WORK GOING ON AMONG NEW LUTHERANS AROUND THE WORLD – AT NO COST TO YOU.
When you order the "Jesus Saved Me" program kit from LHF, you will receive:
An 8-minute DVD telling about the LWML's partnership with LHF to introduce Jesus to children living in Muslim, Buddhist and Hindu areas of the world.
A short accompanying devotion and prayers.
A photo display featuring children who have received Bible storybooks from LHF and the LWML.
"Jesus Never Fails" bookmarks for each of your members.
Easy recipes for treats from Africa, India and Asia you can serve at your meetings.
Information on how to request an LHF speaker for your zone meeting.
Call (800-554-0723) or complete this form to order your free kit today! You'll receive your "Jesus Saved Me" kit within just a few days of your order.