Bible Books for Families in Ukraine
War is raging. Families are fleeing. They need to hear God's Word, in their own language.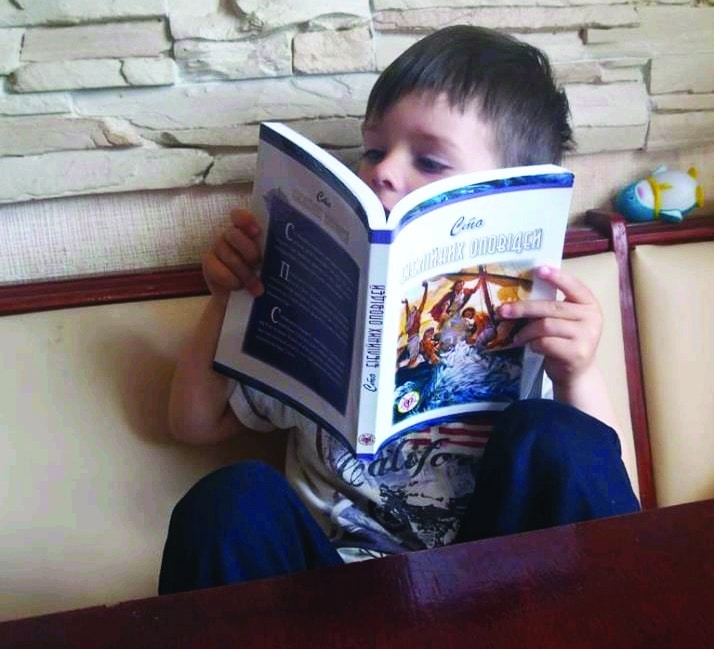 When Russia invaded Ukraine, many families were split apart. While husbands and fathers stayed behind to defend their cities, many mothers and children fled to safer parts of western Ukraine or to other countries like Poland and Germany. In the panic, few mothers and children had the time or space to pack their Bible storybooks as they fled. And yet, God's message of Jesus' love for them has never been more needed!
LHF STANDS READY TO PRINT AND SHIP.
Since the fall of the Soviet Union in the early 1990s, the Lutheran Heritage Foundation has been translating and printing a wide variety of Bible storybooks (for preschoolers through teens) as well as the Small Catechism for families in Ukraine.
This war has presented a new challenge: how do we get Bible books not only to the Lutheran families who lost theirs, but also to the thousands of unchurched refugees around the world who are searching for meaning, peace and hope?
LHF stands ready to forge new distribution channels to deliver God's Word to hurting families, but we can't do it without your students' support.
YOUR STUDENTS CAN REMIND UKRAINIAN CHILDREN OF JESUS' LOVE FOR THEM - FOR JUST $5!
When your students adopt "Bible Books for Families in Ukraine" with their mission offerings, every $5 they give provides a Ukrainian family with a Bible storybook, Small Catechism, or other Bible resource written in their own language!